Speedy and Compliant.
The world of customs brokerage is undergoing a digital transformation.
Traditional paper-driven processes are giving way to streamlined digital platforms and intelligent automation can totally eliminate manual data entry. This shift promises to bring immense benefits to customs brokers and the importers they serve.
At the core of this digital customs revolution are advanced technologies like artificial intelligence, machine learning, and robust data analytics. Together, these innovations enable every customs broker to digitize workflows, unlock supply chain insights, and create transparency across the import lifecycle.
Unlock transformational efficiency gains while also improving compliance and customer service with Klearnow.AI. Automated document processing reduces overhead costs and allows staff to focus on higher-value activities.
US, CA, UK, ES & NL
Customs Certified
Single Data Source
All partners
Digital Compliant Data Sharing
end-to-end Visibility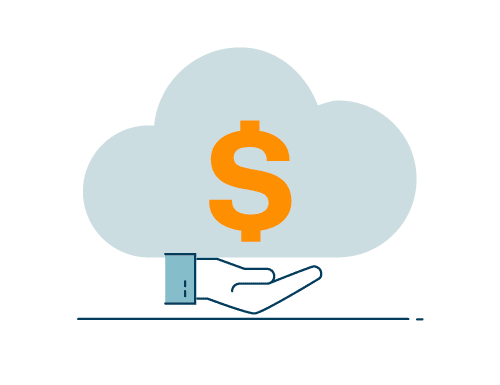 60-80% Savings on
time & money
challenges
Identifying Your Key CLEARANCE Challenges
Eliminate Manual Data Entry
In the digital era, customs brokers using conventional methods face inefficiencies from manual data entry and excessive paperwork, leading to delays and potential for errors. Moving away from these time-consuming tasks is essential in our tech-centric environment.
Limited Data Visibility and Transparency
Real-time data visibility and transparency are critical in the customs clearance process. Digital customs platforms provide brokers and importers with access to a centralized data hub that consolidates shipment information across stakeholders, systems, and documents.
Inefficient Communication Channels
Digital customs platforms provide a unified network for brokers, importers, carriers, and agencies, enabling instant document sharing and communication, surpassing traditional methods like calls or faxes.
Limited Access to Trade Tools and Resources
Digital customs platforms equip brokers with tools for compliance, classification, duty calculation, and more, using AI to simplify complex tasks.
Inability to Leverage Data Analytics
Data analytics offer customs brokers actionable insights to improve processes and guide strategy, identifying trends and risks from various trade data sources.
Lack of Scalability and Flexibility
Manual processes and old systems limit traditional customs brokers' scalability and adaptability. Intelligent automation and digitized workflows remove these barriers, enabling growth and responsiveness..
Lack of Automation
Without new technology, customs brokers lose efficiency and incur higher costs due to the lack of automation for tasks like data entry and compliance. Digital platforms can revolutionize these processes with smart automation.
Missed Opportunities for Innovation
By ignoring new tech, customs brokers overlook chances to innovate and add services like supply chain optimization and data-driven insights, which could improve customer experiences and set them apart.
Compliance Risks and Errors
In customs brokerage, small errors can cause significant issues like delays, fines, and legal problems, especially with ever-changing regulations. Precision in compliance is critical; automating data entry allows teams to focus on validation and compliance, enhancing client outcomes.

AI/ML-powered digital customs clearance service with end-to-end transparency and collaboration. Use a single cloud-based platform for document management, automated workflows, tracking shipments, exception handling, customs filing, and viewing updates on customs statuses. Dashboard with actionable insights and customizable reports with natural language search for faster accurate decisions.
AI/ML-powered ingestion of unstructured documents and data for filing with customs using KlearNow's platform. Transform all your trade documents into meaningful data for validation and pre-populating customs filing documents using our AI/ML. Use a single platform to manage all your shipping documents and customs clearance processes. With comprehensive visibility, it can handle shipment volumes of any scale or complexity
---
Economize on Customs Clearance: Cut clearance costs by 30-50% with a transparent, single flat fee per transaction.
Expand Your Enterprise: Leverage our platform to cultivate your business alongside an accessible customer base.
Stay Ahead with Instant Tracking: Dodge demurrage and late fees through immediate alerts, enabling proactive issue resolution.
Customs Broker Empowerment: Harness our powerful engine with your clientele's data for seamless brokerage services.
Unified Shipment Dashboard: Streamline all your shipments and freight forwarders in one easy-to-manage view.
Smart Document Organization: Instantly retrieve essential shipment documents without the clutter of file cabinets or email searches.
On-Demand Customer Interaction: Engage with your customers in real-time, whenever and wherever necessary.
Precision Through AI: Our AI-driven platform meticulously reduces errors by accurately identifying and extracting vital information from key documents.
Proactive Data Transparency: Stay informed with real-time updates, ensuring all stakeholders are aware of any changes immediately.
AI & ML-Powered Compliance: Benefit from entries driven by compliance, supported by our patented AI and ML ingestion engine, for enhanced accuracy.
Transparent Transaction Model: Experience straightforward, transaction-based pricing with no hidden fees and effortless, zero IT integration.
Swift Customs Clearance: Bypass the hassle of typing and clearing customs quickly and efficiently.
Boost Team Productivity: Enhance your team's output by utilizing the robust support of our platform.
FUTURIZE Your Customs Operations on a Secure and Dependable Digital Platform
Navigating the complexities of today's customs brokerage landscape presents an array of formidable challenges. Continuing disruptions from COVID-19, rising employment expenses, escalating overall costs, a fiercely competitive and increasingly digital marketplace, opaque fee structures, extended lead times, and volatile exchange rates are all impacting your profitability.
In such a demanding economic environment, it's essential to adopt strategies that not only reduce your operational costs but also enhance service quality and streamline customs clearance management. KlearNow is your ally in this endeavor, offering innovative solutions to help you excel.
8x in OVERALL Process Efficiency
Our brokers went from 100 to over 800 entries per month
18x reduction in complex entries
From 6 hours to 20 mins for complex (999 line) entries