Our Objectives
Building a world of paperless trade on a single global platform. Borders don't have to be barriers. Let us tell you how.
Digitizing customs clearance
For years and years customs clearances have been performed the good old fashion way, completely manually and using human intervention. No more. With the help of our patented Artificial Intelligence and Machine Learning driven ingestion platform, human error is removed.
---
Smart LaaS platform
Creating a new concept in the market for a revolutionary service never provided this way. We allow companies to automate essential logistics processes and directly connect with customs authorities with KlearNow's AI & ML-powered cloud-based software platform.
---
Perfected Drayage Delivery
Simplicity in action. KlearNow's drayage platform creates unified drayage operations. We complete final mile tracking, with real-time updates to your shipments. Our dynamic user dashboard enables proactive operational capabilities to reduce down-time and streamline container tracking. Our integrated AI & ML process aggregates data in one place. Finally, easy Dray & Container allocation's available with KlearNow's procurement and marketplace tools.
---
Digital Data sharing across network
It's all about data, data is king. Our aim is to speed up trade and simplify workflows with connected information. This will allow global traders to make informed decisions in real-time.
---
Spurring Customs innovation
We are committed to rapidly growing an ecosystem of customs authorities, agents and transport providers that are connecting digitally to expedite global trade. Now traders can gain instant awareness of customs clearance status, events, and manage exceptions.
---
Digital Trade Is always on our Mind
We live and breathe trade technology and simplifying it, is our top priority. We think in AI, HS Codes and ETAs. We are committed to staying up-to-date on the ever-changing world of global trade. We are a team of 350+ experienced technology engineers, global compliance and logistics professionals dedicated to your business needs.
Our vision
To transform global commerce with an AI-driven, shared-economy
platform that makes logistics simple, cost-effective
and provides end-to-end visibility.
Our Culture
We are customer centric without them there is no KlearNow
Our Team strives for excellence reflected in the quality and innovation of our product
We are committed to diversity, equality and inclusion believing it makes us stronger, smarter and better
Connecting the ecosystem
KlearNow was born out of thinking about things differently. From not accepting the status quo, to believing there had to be a better way to service brokers, importers and carriers. From believing that advances in technology could and should be applied to a category long dormant of innovation.
From a conviction that the difference was going to be the people behind the company, who would represent a diverse and rich experience in solving the problems the industry faced through technology with the passion to make a change.
Our Story
The global supply chain logistics market is highly fragmented with documentation processes that are complex, labor-intensive, error-prone, and time-consuming. We saw an opportunity to simplify and automate processes.
We created a Smart Logistics as a Service (LaaS) platform that connects data, people, processes, and organizations to enable new levels of visibility and productivity that reduce logistics costs and create better customer experiences.
Our AI-powered platform eases supply chain bottlenecks by digitizing paper-based transactions and enabling customs brokers and transporters to deliver superior real-time visibility needs of importers, exporters, and freight forwarders.
ABOUT US
Founded in 2018, KlearNow.AI provides a customs clearance & cross-border logistics platform that combines proprietary software and tech-enabled services to address key pain points in the importing and exporting of goods. KlearNow.AI drives a clear improvement for importers through better data accuracy, faster clearance times, lower prices, and reductions in penalty fees.
We can only do this by hiring the best, as well as embracing and re-enforcing our culture as we grow. We care about our teams and our people. Our growth and success depend on the success of our teams.
Today, supply chains are troubled as the world is in disarray. Backlogs, delays and other stressful impacts of the pandemic and macroeconomics are here. Therefore, now is the perfect time to find better and smarter ways to engage in trade and it's the time for new ideas. KlearNow.
SIMPLIFIED GLOBAL CUSTOMS CLEARANCE & DRAYAGE.
No more countless emails, spreadsheets, and manual logistics processes.
See it. Clear it. Move it.
The future is clear, the future is KLEARNOW!
6
GLOBAL LOCATIONS
350+
EMPLOYEE
1000+
CUSTOMERS
KlearNow Journey
KlearNow was born out of thinking about things differently back in Santa Clara in the spring of 2018. Our 3 Founders got together with our founding engineers to start making a dream a reality. From not accepting the status quo, to believing there had to be a better way to service brokers, importers and carriers. From believing that advances in technology could and should be applied to a category long dormant of innovation.
2018
KlearNow born in California
$7 M seed round raised
India dev. center
2019
Real-time transit visibility
Platform is US CBP Certified
2019
2020
$16 M Series A raise led by Autotech Venture
Canada Expansion
2021
$50 M Series B raise led by Kayne Capital
UK Expansion
2021
2022
Drayage Marketplace
Project44 Partnership Spain Expansion
Customs 360
Received US Patent
2023
Netherlands expansion "Data-as-a-Service"
Customs As A Service (CaaS)
2023
Meet our Leadership Team
With a leadership and advisory team steeped in technology, AI and global logistics expertise, we felt there had to be a better way to simplify the dated supply chain logistics systems and workflows. Turns out there is.
Pat Cooney
CRO
Preethi Pragash
VP of Finance
Indu Tyagi
VP of Talent Acquisition
Angela Aaron
Sr. Director of Compliance
Fouad Abu-Kazam
Sr. Director, Sales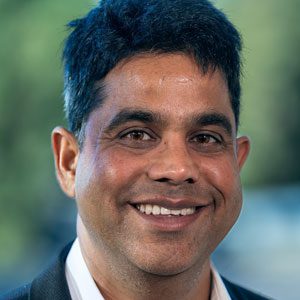 Ashutosh Gupta
Sr Director, Engineering
Jason Measures
Sr Director, Product Management
Michelle Riber
Sr. Director, International Expansion
Alok Sinha
Sr Director, Engineering
David Argel
Director, Global Partnerships
Bobby Chugani
Director of Customer Success
Colin Connors
Director of Sales
Nick Fontenot
Director of Sales
Garima Jain
Head of AI/ML
Shikha Mehta
Director of India Operations
Eve Shih
Sr. People Business Partner
Harun Wardak
Sales Director, Europe
Chris Woods
Director of Global Research
Diego Zamora
Head of Program Management
Sam Tyagi
Chairman of the Board
CEO & Founder
Nishita Cummings
Board Member
Managing Partner, Co-Head of Growth at Kayne Anderson
Ashok Krishnamurthi
Board Member
Managing Partner, Great Point Ventures Board Member, Namogoo, InsightRX, K2 Security, Truvian Sciences and Even Financial
Mark Randall
Board Member
Former Sr. Executive at Amazon, Snap and Katerra
Atiq Raza
Board Member
CEO, Virsec Ex-President, COO, AMD
Ulf Sandberg
Board Member
Founder
Sandeep Vij
Board Member
Managing Partner, Argean Capital Ex-CEO, MIPS Technologies; Board member, Coherent
Technology Advisors
Amit Prakash, AI/ML
Co-founder and CTO
Srivats Sampath, Security
Former CEO
Amit Singhal, Architecture
Former Head of Search
Operational Advisors
Brad Buss,
Finance
Former Board Member
Ivan Ernest,
HR
Global HR, Eng
William M. Kelly,
Legal
Former managing partner
Steve Labella,
Marketing
Former CMO
Awards & Associations
KlearNow is honoured to be named top 10 best startup in Santa Clara by The Tech Tribune and SDCexec.
the Frost and Sullivan 2020 AI-based Customs Clearance New Product Innovation Award!
As well as proud to be as the top 41 supply chain start-ups of 2022 that are most likely to reshape supply chain logistics according to venture capitalists in this BusinessInsider story.