Ditch the Paperwork
With our proprietary AI/ML-powered data ingestion engine, we turn your trade documents into data, enabling goods to move efficiently and compliantly through customs and ports. Turn daunting paperwork into powerful information, insight and near real-time visibility.
Experience it today.
KlearHub
SUPPLY CHAIN
CLARITY & INSIGHT WITH AI
KlearHub creates a single global source of trade data without complex integration.
KlearNow Engine
AI/ML-POWERED DATA TRANSFORMATION AND CUSTOMS FILING
Transform trade documents into structured data for optimal efficiency using our Data Engine. Seamlessly manage your customs filing with our Customs Engine.
KlearNow Customs360
FUTURIZE YOUR CUSTOMS CLEARANCE WITH UNPARALLELED TRANSPARENCY
Experience the power of AI/ML-powered customs brokerage and end-to-end shipment visibility with Customs360.
KlearNow Drayage360
OPTIMIZE YOUR DRAYAGE OPERATION
Discover an AI/ML-Powered solution for container drayage transportation, offering comprehensive tracking and integrated customs clearance visibility.
Futurize Your Customs Clearance Operations with AI/ML-Powered Automation
Experience the future of customs and drayage management with KlearNow.AI. Streamline your clearance workflows and gain global control-tower visibility.
Our cutting-edge AI/ML-powered technology is designed to transform the customs clearance and drayage management process, giving you back valuable time and resources. We don't need complex integrations, starting with a simple email, we integrate all your trading partners. Our sophisticated AI/ML tools take over, structuring and contextualizing your data into a single, easy-to-manage platform.
Cost-Effective Efficiency: Reduce data entry and file handling expenses by over 90%, allowing you to reallocate funds where they matter most.
Precision and Accuracy: Say goodbye to human error with a 99% accuracy rate in transforming complex, unstructured data into clear, actionable information.
Scalability and Growth: Boost your team's productivity 10X, unlocking new opportunities for growth and expansion without the need for additional resources.
Savings Calculator: Witness the tangible benefits with our savings calculator and make informed decisions that propel your business forward.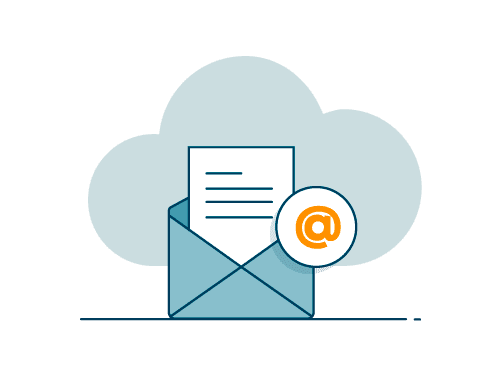 NUMBER OF
EMAIL chains SCANNED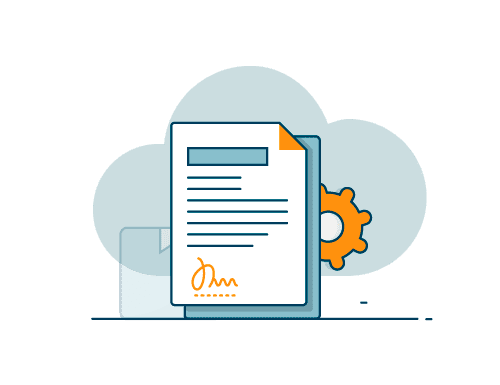 NUMBER OF
DOCUMENTS INGESTED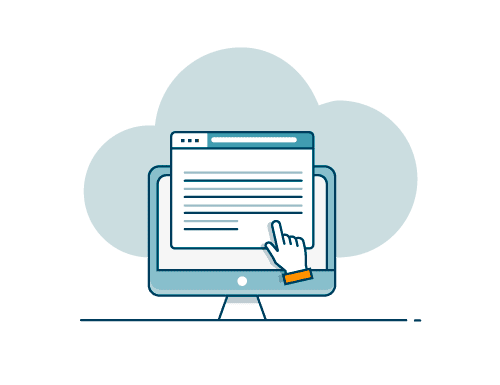 NUMBER OF
customs lines processed
SOLutions to YOUR CURRENT CHALLENGES
INTEGRATED WITH CUSTOMS
Certified ABI-customs software provider
Customs clearance status notifications
Manage events & exceptions asap
Receive CBP (7501) receipt on platform
Available in UK, Canada, Spain and Netherlands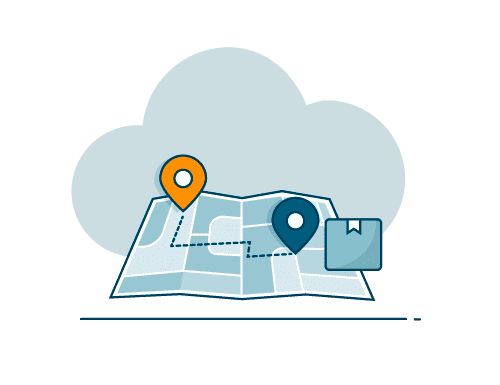 Easily Track Containers
Carrier agnostic platform
Location & condition data available on-demand
End-to-end track & trace
Visibility into port & customs activities
Intermodal activities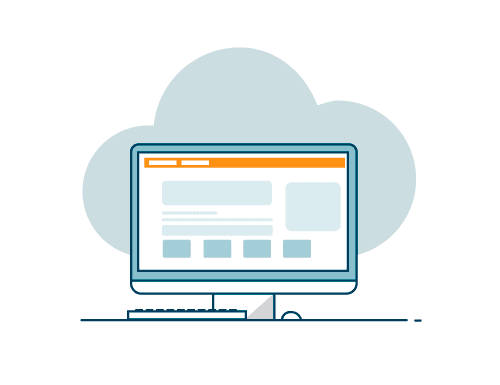 eliminate data entry
24/7 data ingestion and insights using AI & ML
No more manual data entry, entry in mins vs hrs
Remove human errors via automated data entry
Continuous learning AI engine
Digital data anytime anywhere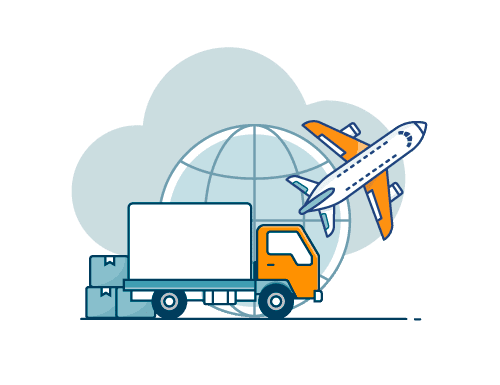 INTEGRATED WITH CUSTOMS
Interactive data among partners
Seamless communication among partners
Stay in the KNow among partners
Automated workflows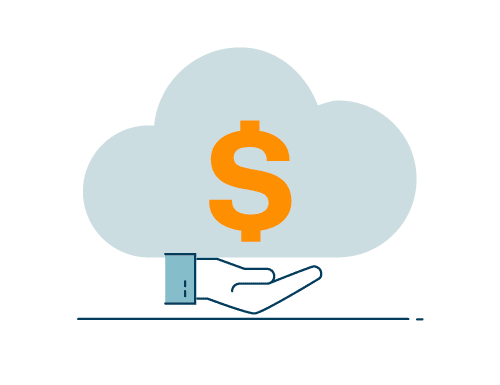 REDUCE OPERATIONAL COST
Optimize teams
Eliminate email chains & phone calls
Gain data-based insights via reports & analytics
Documented communication among partners
Cut costs, save time & the planet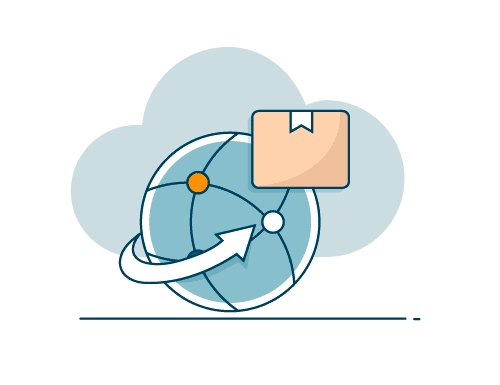 Global Compliance
Licensed customs broker network
IOR & Customs broker direct relationship
Accurate HS classification from Master Data
Real-time access to customs status
On-demand trade documents for 5 years
BEST IN CLASS customs clearance software
Global Supply Clarity and Insight with AI
KlearHub is a cloud-based platform that digitizes
and contextualizes unstructured trade
documents to create shipment visibility, business
intelligence, and advanced analytics for supply
chain stakeholders.
Document Management and Storage
Near Real-Time Visibility
Customizable Dashboards with Advanced Analytics
Simple Email Based Integration

Automate your trade document processing.
Data Engine is an AI/ML-powered platform that processes unstructured documents, converting them into structured data and transmitting them back to your system.  Our Data Engine has been learning since 2018 and has accumulated exceptional knowledge providing higher accuracy.
Ingest trade documents in any format
Flexible data outputs
Configurable Business Rules
Automated validations
Simplify complex customs clearance with automation.
A digital platform to handle shipping documents and customs clearance of any scale or complexity. ABI-certified software vendor with direct integration to Customs authorities in the US, and CA, UK, ES, NL.
Transform unstructured documents into meaningful data using AI
Filing to customs authorities using KlearNow's platform
Comprehensive visibility including customs clearance status
Customizable reports using natural language
FULL SERVICE CUSTOMS BROKAGE & DRAYAGE

Customs360 – Digital customs clearance service for your international shipments.
A full-service model for customs clearance with our broker partners or KlearNow.AI brokers leveraging the cloud-based platform for customs clearance operating in five countries (US, CA, UK, ES, and NL)
Intelligent gathering and processing of shipment documents with AI/ML
Customs Brokerage Services by KlearNow.AI
Monitor detention and demurrage with built-in clocks and dashboards
Comprehensive visibility from origin to destination
Customizable reports and In-platform billing and invoicing

Drayage360 – Digital drayage management service for your dray moves.
A single platform to book, track, and manage drayage. Full-service drayage management by the KlearNow.AI team. Drayage360 works best in concert with Customs360/Customs Engine.
Access a marketplace with dray providers at any port in the US
Plan your drayage weeks in advance
Intelligent processing and digitization of shipment documents with AI/ML
Comprehensive end-to-end visibility on a single platform
Digital signature for documents like proof of delivery
In-Platform Billing & Invoicing
Discover how KlearNow.AI can work for you
Stay connected with your cargo, your partners and your customers. Digitize customs clearance documentation from all your partners in one global platform. Our AI & ML technology has been learning since 2018, so you can now do more business at a lower cost with full transparency. Discover how we can improve your supply chain today.
Importer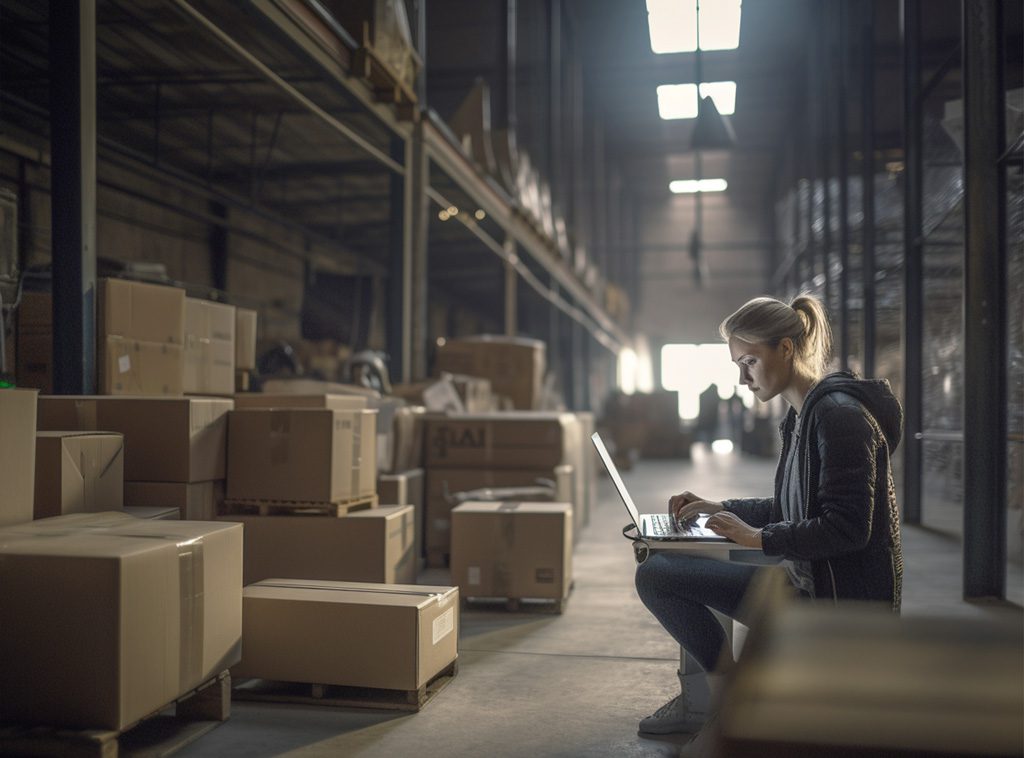 Importer
Speedy ISF + Customs Clearance filing (cargo release & entry summary 7501) 
End-to-end track & trace and visibility of customs & port activities
Compliant with CBP electronic record requirement
Integrated drayage solution
Live notification updates, reporting & analytics
Eliminate siloed software expenses
Customs Broker
Customs Broker
Work at 10x your speed by automating data entries
Collaborative communication via platform
Eliminate emails and calls made per entry
Receive live responses from CBP
Zero set-up fees and work from anywhere, anytime
Wow customers with digital shipment status, tracking and reporting
NVOCC / FF
NVOCC / FREIGHT FORWARDER
New customers overnight & eliminate customs function with us
Eliminate customer service function from operations
Stay compliant & streamline operations by automating document digitization
Superior compliance & system of record provided to your end customers
Monitor and gain real-time visibility into the status of your freight & associated documents
Drayage Provider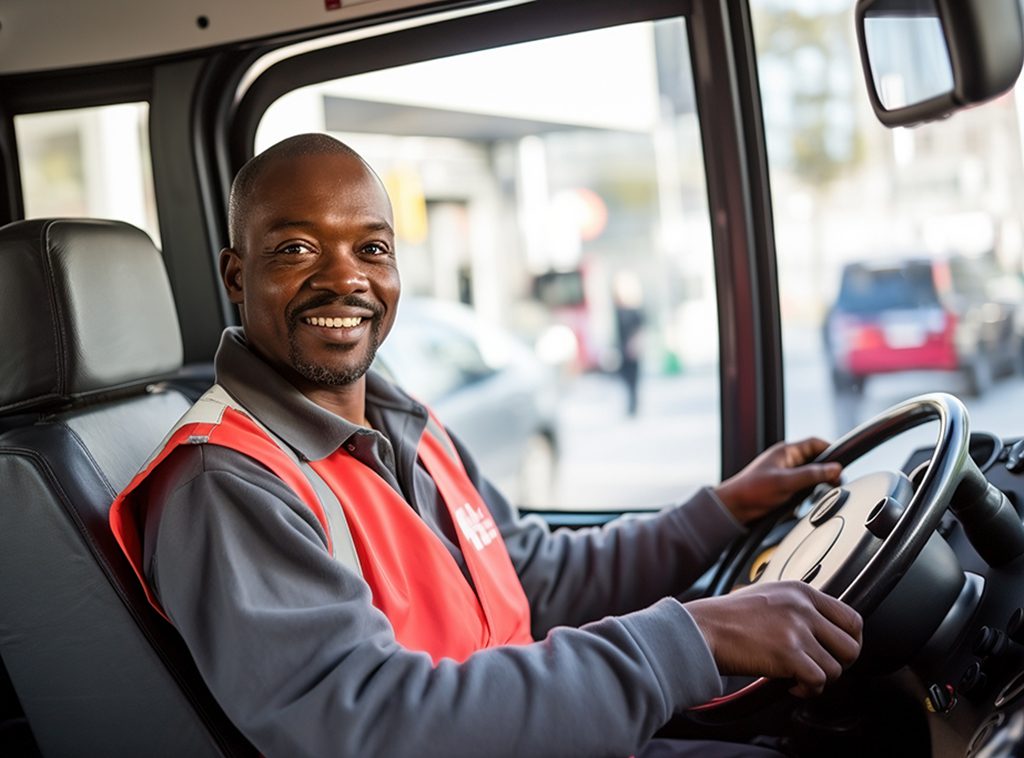 Drayage Provider
Maximizing fleet optimization with our platforms business
No sales needed; customers brought to you
Quick payments & top customer service
Easy documentation via digital capture
Zero implementation costs
THE KLEARNOW.AI RESULTS
CONTROL COST, IMPROVE PROCESS & BLOW YOUR CUSTOMERS' MIND 
Unlock efficiencies across your business and let your staff do the things that matter, like making your customers happy.
90%
reduction in data entry costs for our +1500 clients
99.9%
unstructured data in – structured data out
66K
different trade document formats ingested
10x
increase in customs entry filings by existing staff
See Why 1350+ Companies Choose KlearNow
Visibility
Dynamic, mapped port-to-port visibility.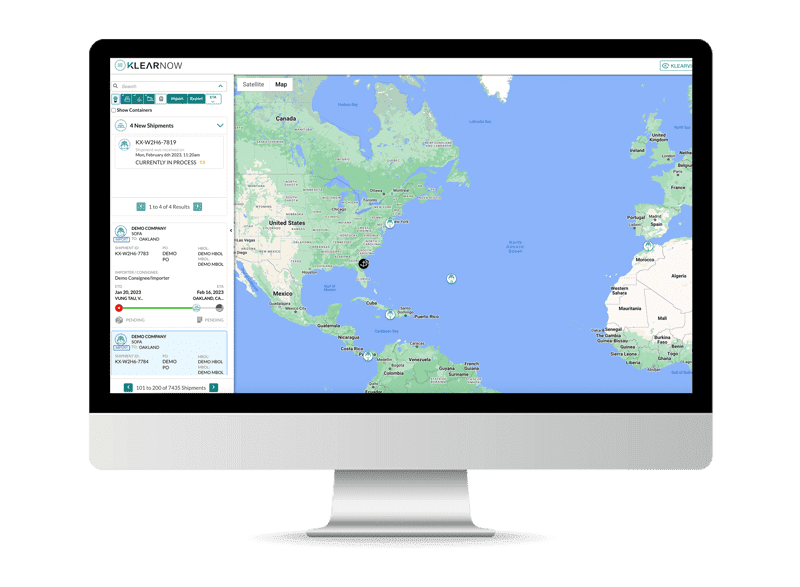 Ease of use
A copied email or data transfer starts the process automatically.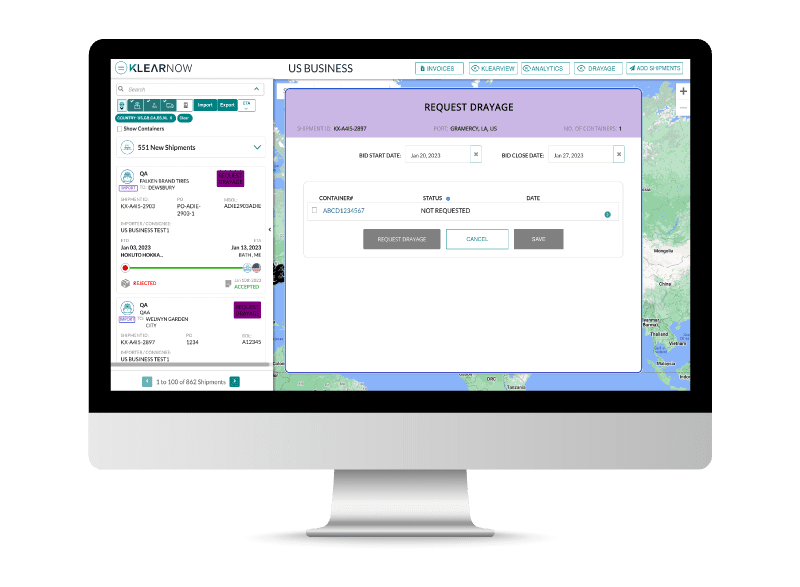 Document Management
Essential digitised documents automatically saved on platform for easy retrieval for compliance or audits.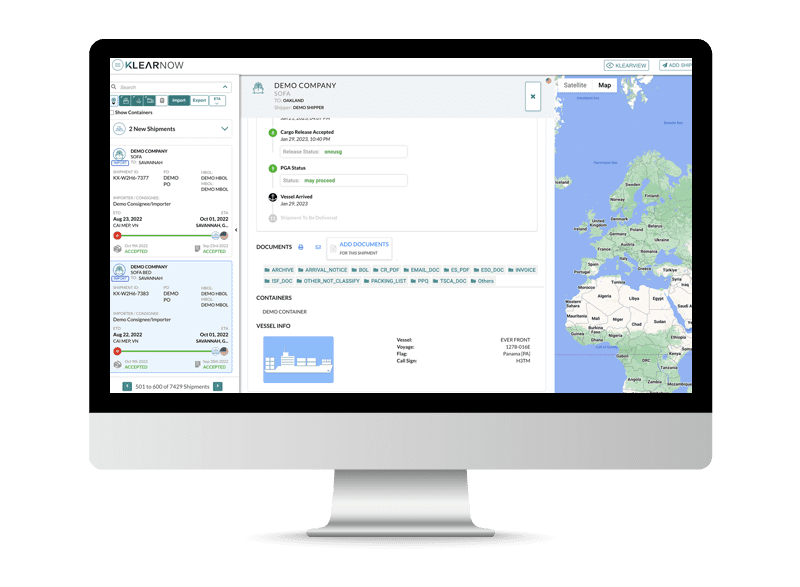 Customs Transparency
See actual comments and replies from CBP for faster issue resolution.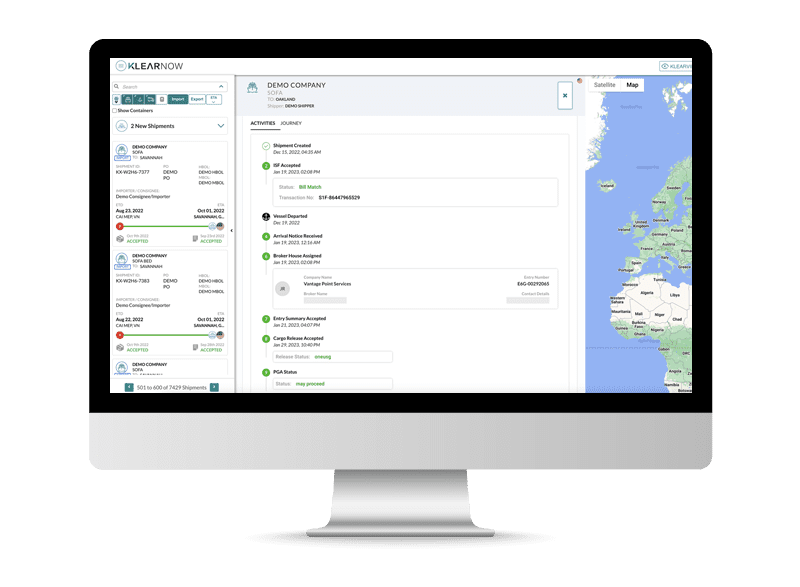 Entirely web-based
No software downloads or IT integrations required, but API and EDI available as needed. Ready out of the box solution.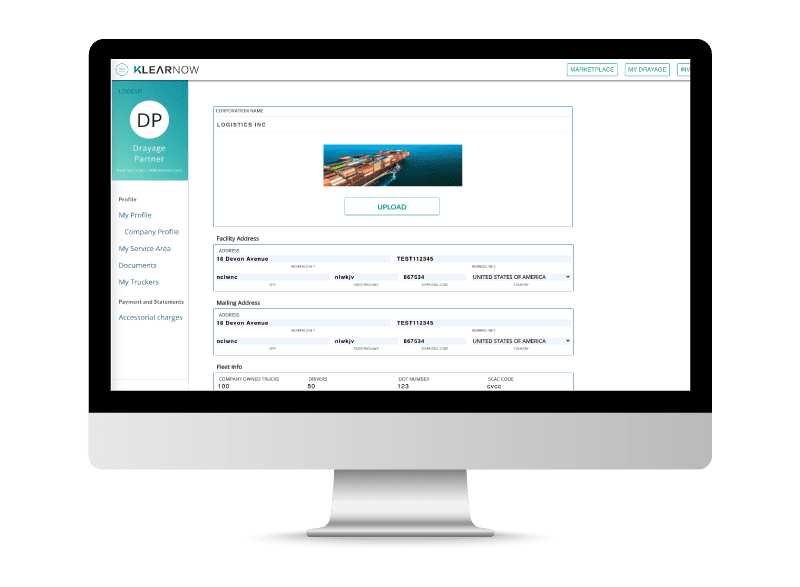 KlearView dashboard
Consolidated view of all import data that matters to customers.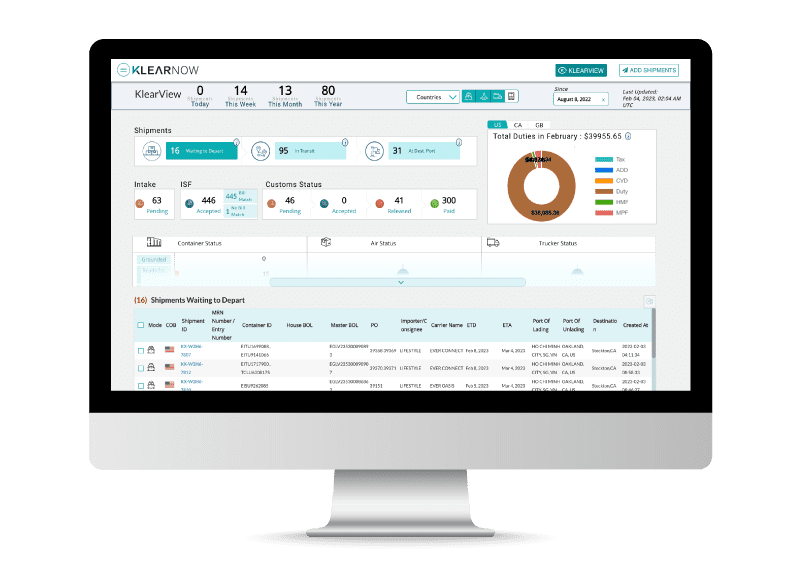 Demurrage counter
Prioritise loads to pick up and eliminate demurrage & per-diem charges.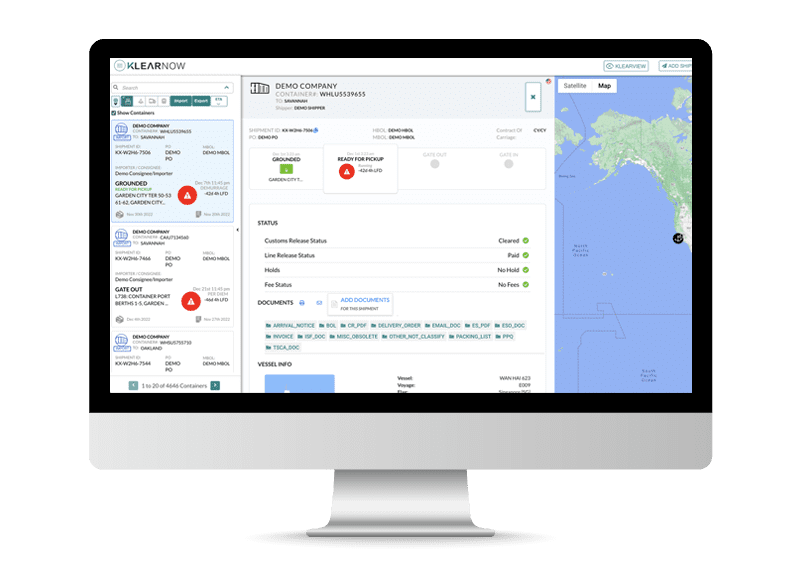 Drayage management
Platform built to further relieve demurrage and equipment issues at the port.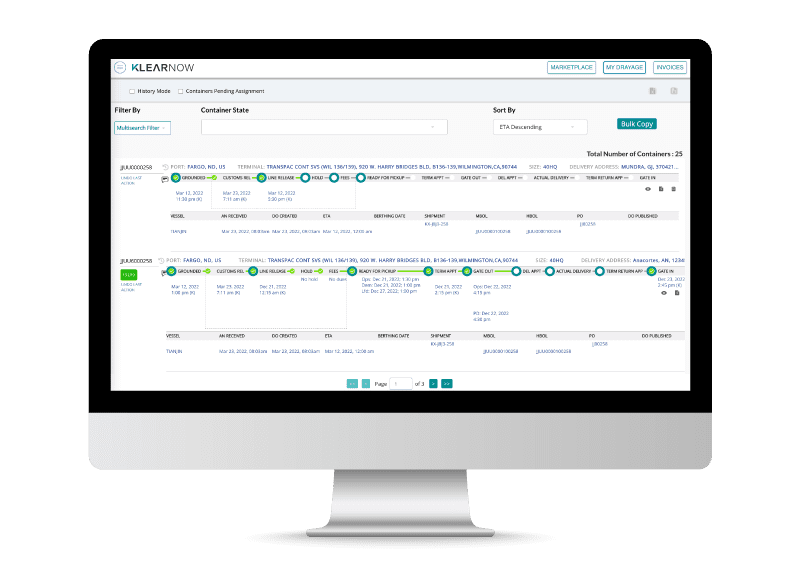 Reporting
Custom reports delivered per customer data & frequency specifications.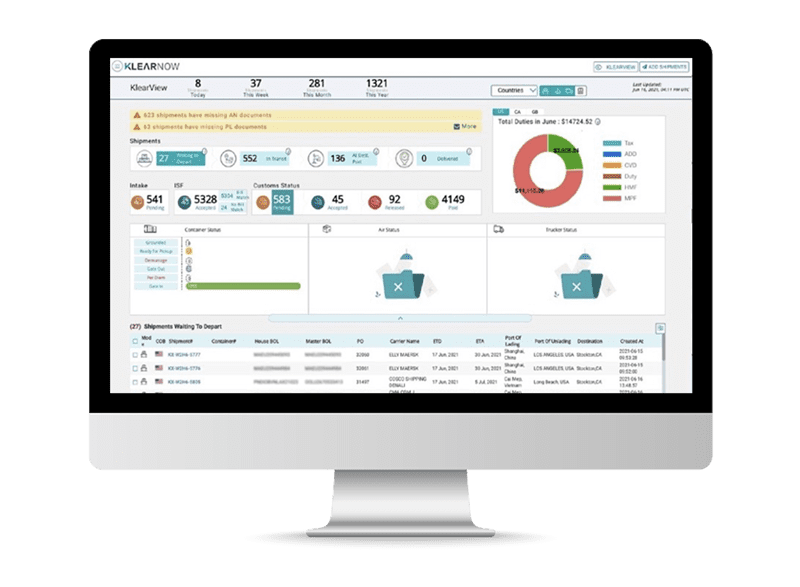 Flat fee pricing structure
Entries charged at the same rate, no matter the complexity.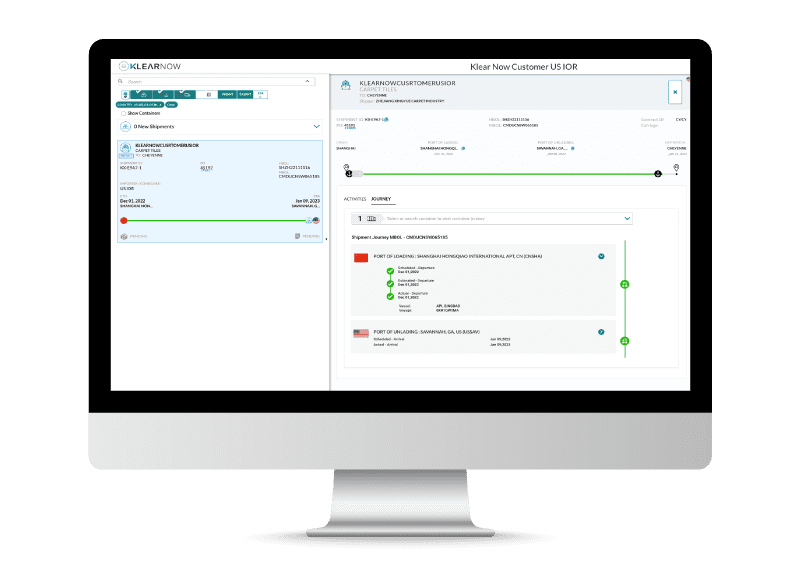 CLIENT TESTIMONIALS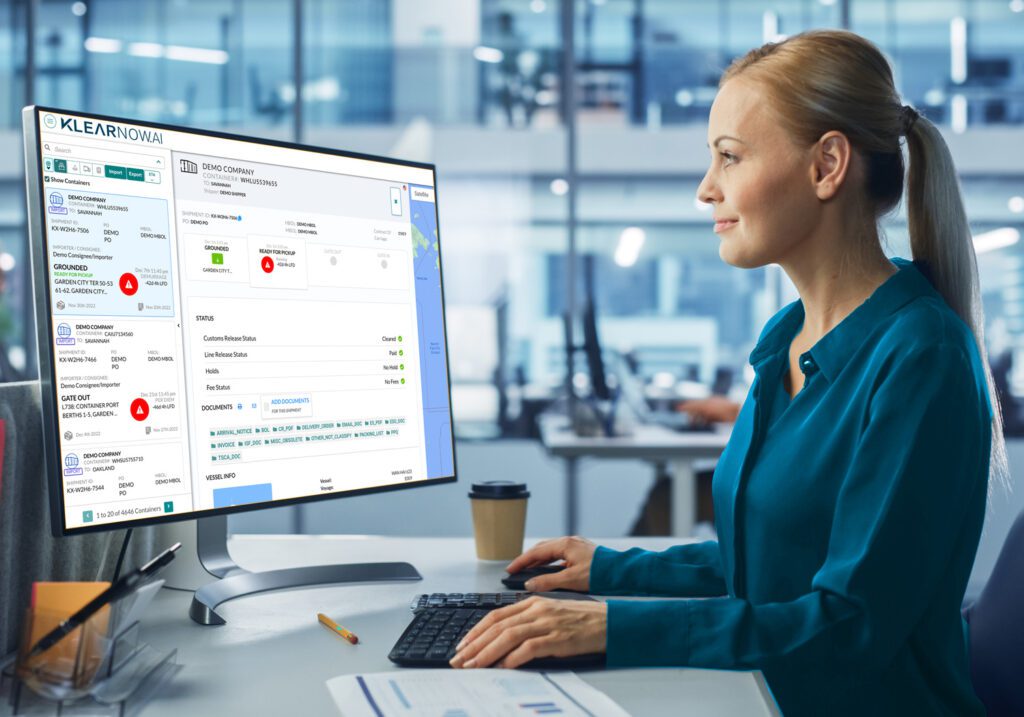 Prior to KlearNow.AI it took the team 15 to 30 minutes per shipment on average and now with KlearNow.AI we just review a couple of minutes and done. We eliminate errors, data entry and stress to our day.

Head of Customs GDAR, a Tudefrigo Company
KlearNow provides us with great clearance and visibility for both our own imports and those of our customers. They are critical to the success of our team.

Director, Global Forwarding
I would recommend KlearNow.AI as it's fast, easy-to-use and the support is second-to-none. The online portal/cloud is great and an easy place to store everything and for our company to stay compliant. I'm a big fan. I just wish haulers would help me more!

Export Area Manager and Supplier Logistics, Automotive Company
From an initial contact and presentation of their systems and understanding their proven record in the US/Canada. I was clear that KlearNow.AI could step up to the challenge of BREXIT. KlearNow.AI and the systems they have developed are proving invaluable to our company.

The speed in which accurate declarations are submitted and approved in most instances are down to minutes. This is a process that if brought in-house would have significantly impacted on our staffing levels and would have inevitably created delays and inaccuracies.

The communication and response time is exceptional and in truth I admire how they make this possible in a startup position in the UK, however I suspect that the caliber of people, having recruited some of the best customs specialist across the UK, has played a big part in this.
It would be fair to say that without the support of KlearNow.AI and their platform I have no idea how I would managed to keep my imports rolling on time. The platform is user friendly, and I especially like to be able to download the C88 documents as I like to give my hauler a hard copy.

Managing Director, Trade Services
Track with real – time visibility
Enable new levels of cargo visibility & productivity that reduces logistics costs and creates better customer experiences. See how it all comes together. Pay per use. No integration required. Sign-up in minutes and go!
Resources
Know more. Trade better.
Count on us to keep you informed. Useful guides. Instructive webinars. The latest advice and predictions from our senior team. Updated and free.