Be the best.
Unveil the Power of Automation Workflows for Freight Forwarders with KlearNow.AI
We harness the potential of an AI/ML-powered platform to convert your trade documents into meaningful data, enhancing the movement of goods through customs and ports.
Replace heavy paperwork headaches with clear and near real-time visibility. Upgrade to KlearNow.AI and revolutionize your freight forwarding efficiencies.
Unleash the power of our unique AI technology. It scans all your emailed documents to unlock data, giving you clear visibility of your shipment statuses and enabling advanced, personalized reporting. It's a trailblazer that eliminates the need for complex integrations.
You could have your global control tower up and running in just days.
US, CA, UK, ES & NL
Customs
Certified
Single Data Source
All
Partners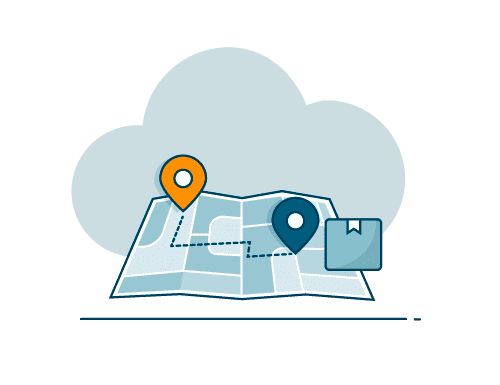 Digital Compliant Data Sharing
End-To-End
Visibility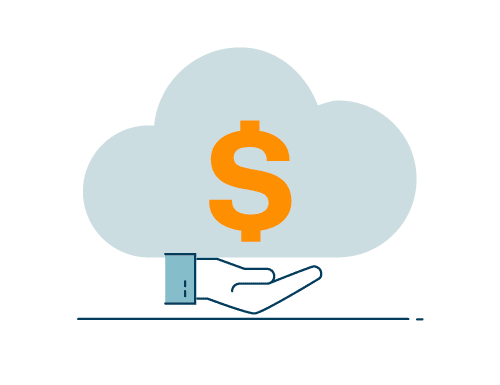 60-80% Savings in
Time &
Money
challenges
SOLVE YOUR CURRENT Freight Forwarder CHALLENGES with automation

SAVE TIME
With KlearNow.AI you can:
Eliminate manual data entries & related errors
Tighten operations by automating data absorption
Use our proprietary AI/ML-powered technology to monitor and gain real-time visibility
Automated & faster customs clearance
Receive data directly from US Customs
Access digital information directly from PGA documents
Reduce compliance risk with accurate data
Seamless drayage integration
Automate drayage
Obtain real-time updates via our Drayage app
Digital POD and other activities
increase profits
With KlearNow.AI you can:
New customers overnight
Clear 10x more entries per day
Flexibility to scale using our brokerage services or yours
Assure accuracy of documents, duties, and taxes
Offer customs clearances in 5 countries
Generate new revenue offering customs & drayage + visibility platform
Limit unnecessary IT & optimize workforce costs
Option to eliminate customs function with us
Ability to file large entries in record speed
Track shipments for free
Digital platform enabling scaling & digitalization
Superior compliance & system of record provided to your end customers
Improve your customer's customs experience
Automate workflows
With KlearNow.AI you can:
Sorted broker entry queue with card prioritization
Improve transparency with digital real-time visibility
Focus workforce on core responsibilities
Reorganize customer service function from operations
Replace customer inquiries with automated updates
Reduce email clutter & phone call follow-up
Avoid manual data entry errors & Information silos
Access, manage & maintain organized freight & associated documents
All customer digital records in one place
Digital Transformation and Technology Adoption
The freight forwarding sector's adoption of digital tech has lagged, yet the push for tech that streamlines operations and boosts efficiency is growing. The key challenge is choosing and integrating the right platforms with current systems.
Data Management and Security
Freight forwarders manage sensitive shipping and customer data, making data security and privacy essential. Implementing strong data management and cybersecurity is vital to prevent breaches and unauthorized access.
Supply Chain Visibility and Transparency
Customers now expect immediate shipment updates and supply chain transparency. Freight forwarders must offer precise, current shipping details, which can be enhanced by integrating with carriers and using tracking technologies.
Operational Efficiency and Cost Management
Balancing efficiency and costs is key for freight forwarders, who must optimize consolidation, secure economical transport, and negotiate good carrier rates amid rising fuel costs and market variability.
Sustainability and Environmental Impact
Environmental sustainability is becoming crucial in freight forwarding, with the challenge to lower emissions and advocate for green transport without disrupting the flow of goods.
Customer Expectations and Service Differentiation
Customers now expect personalized service, quick deliveries, and seamless logistics. Freight forwarders must meet these demands and stand out from competition while ensuring quality experiences.
Disruption and Resilience
Our industry faces disruptions from natural events, political shifts, and regulatory changes. It's essential for us to build resilience, plan for contingencies, and mitigate risks to maintain operations and customer satisfaction, reflecting the universal truth that preparedness is the key to enduring success.
Regulatory Compliance
As a freight forwarder, I must meticulously adhere to international trade laws, customs protocols, and compliance mandates. Navigating the complexities of customs documents, trade restrictions, and sanctions is crucial to stay compliant and informed in the ever-evolving regulatory landscape.
Customs360 futurizes customs clearance for brokers and freight forwarders. It combines a customs broker network to provide premium customs clearance services, along with real-time visibility and automation for importers, exporters, and freight forwarders. Our combined team of in-house and partner network customs brokers brings a wealth of expertise to the table, ensuring your products are cleared efficiently and effectively.
KlearNow's Customs Engine product digitizes paper-based transactions and enables customs brokers, freight forwarders with customs departments, and self-filers to deliver superior real-time visibility and transparency. Freight forwarders who want automation now have a low-lift integration option to achieve it, globally.
---
Earn 30-50% more on new shipments as data entry is removed
Real-time tracking alerts you to potential errors
Gain efficiencies, time savings & real-time tracking alerts
Our engine, your customer's data and your broker
Provide unparalleled visibility to your teams, customers, and partners in one simple dashboard
Intelligent document management lets you access critical documents by shipment. No more filling cabinets or searching emails to find what you need
Real-time communication with your customers anytime, anywhere
Our AI/ML-powered engine identifies mistakes and extracts the right data from critical key documents
Proactive data sharing provides visibility for parties to act when changes occur to make necessary revisions and file customs
Compliance-driven entries aided by our AI and validated by humans
A transaction-based model with no hidden pricing and zero IT integration costs
Clear customs without typing in data
Increase team efficiency with the help of our platform. Our teams do over 800 entries per person per month
Embrace the new age of Freight Forwarder Automation with AI
Freight Forwarders, carve your niche in a competitive world even amidst ongoing global disruptions. Battle the rising tide of increased shipping costs, opaque fees, costly workforce, and unfavorable exchange rates that threaten your margins.
To navigate and excel in this challenging economy, it's crucial to find dependable methods that curtail costs, boost container tracking, and optimize pickup and delivery coordination. KlearNow.AI is your ally in this digital transformation and automation endeavor.
10x
10x increase in
process efficiency
8x
8x increase in
time won back for the team