customs engine
DATA CAPTURE, INGESTION & COLLABORATION IN A PLATFORM BUSINESS MODEL
AI/ML-powered software to simplify complex customs clearance using automation. Transform all your trade documents into meaningful data for validation and pre-populating customs filing documents using our AI/ML.
Use a single platform to manage all your shipping documents and customs clearance processes. With comprehensive visibility, it can handle shipment volumes of any scale or complexity and provides powerful reports for faster insightful decisions.
Improve Staff Productivity with AI/ML-based pre-entry processing
Drive better compliance with automated workflows and validation checks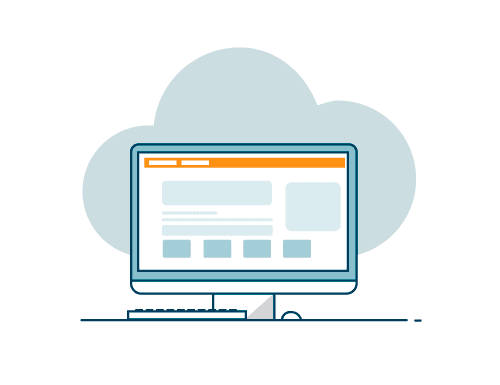 Save time and money with operational efficiencies upto 10X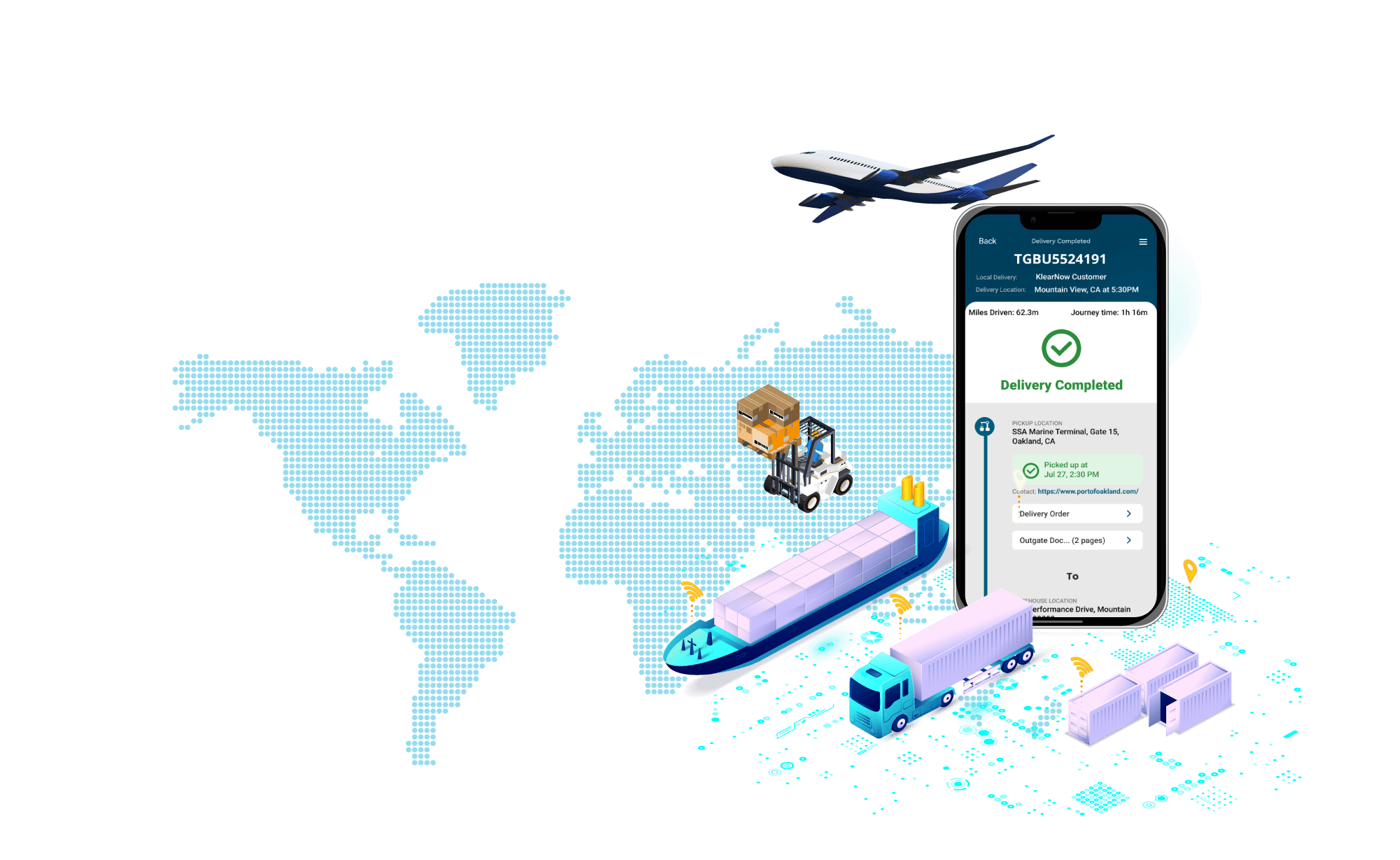 Customs Engine – Digital Platform for Customs Clearance
For Customs Brokers/CHB's, Self-Filers, and Freight Forwarders
KLEARNOW'S Customs ENGINE PLATFORM ENABLES YOUR COMPANY TO BECOME 10X SMARTER, MORE EFFICIENT & PROFITABLE
AUTOMATED DATA INGESTION
Intelligent gathering and processing of shipment documents with AI/ML.
Ingest any trade document from various sources in any format including PDFs or images.
Sentiment analysis on emails and action recommenders
AI-based prioritization of shipments
AUTOMATED WORKFLOWS
Automate workflows for customs clearance documentation and exception management.
Prepopulate customs clearance forms and notify exceptions
Derive new business rules based on Machine Learning and data augmentation on historical data Validation and matching of information gathered from documents with relevant databases
CUSTOMS CLEARANCE
Fast and accurate ISF filing with auto-generated forms.
Automated creation of Delivery Orders
Filing to customs authorities via digital data sets
ABI Certified Software Vendor
DEMURRAGE & DETENTION MANAGEMENT
Monitor detention and demurrage with built-in clocks and dashboards
TRACK & TRACE
Tracking from origin to destination.
STracking from origin to destination.
Visibility to milestones on documents, port/terminal and container status, customs clearance status, and drayage status
DOCUMENT MANAGEMENT & STORAGE
Digitize, manage and retain documents in one place search and audit trails.
Storage of documents on platform for local mandatory periods
Reports
Self-generated dashboards with key actionable insights on import or export of shipments. Create customizable reports that can be downloaded or scheduled to be sent to stakeholders. Capture exceptions in near-real-time
Search your shipment data in simple natural language. No complex queries are needed.
In-Platform Billing & Invoicing
View your shipment invoice, charges, and payment status on the platform
Seamless integration
View your shipment invoice, charges, and payment status on the platform
UP STAFF PRODUCTIVITY 10X
Work at 10x your speed by automating data entries
Eliminate manual entry errors & email clutter
Reduce compliance risk with accurate data
EXPAND YOUR BUSINESS
Hyperautomation grows volume & revenue
Advanced customs & freight status visibility
Grow your brand with our unique white-label program.
CONTROL COSTS
Limit unnecessary IT & optimize workforce costs
Do more with less – maximize your team's potential
Improve market share with cutting-edge tech tools
CUSTOMER EASE
Wow customers with a stellar digital experience
Real-time tracking
Control costs by leveraging KlearNow.AI data reports
OPTIMIZE WORKFLOW
Sorted broker entry queue with card prioritization
Improve transparency with digital real-time visibility
Control IT costs with shared data transparency
BEYOND Notifications
Get instant notifications, reporting & analytics
Gain live insights to freight customs movement
Problems eliminated by being in the know
DIFFERENCE BETWEEN CUSTOMS360 & CUSTOMS ENGINE IS THAT BROKERAGE SERVICES IS NOT INCLUDED WITH OUR CUSTOMS ENGINE
This product does not include KlearNow.AI broker services instead it offers a self-filing option through our customs system. Any fee outlays for duties or taxes would have to be covered on your end. Although no integration is required we offer EDI or APIs as needed for extra cost.
Easy. Flexible. Empowering.
Talk to us about our broker savings calculator to see the profits you can bring to your bottom line.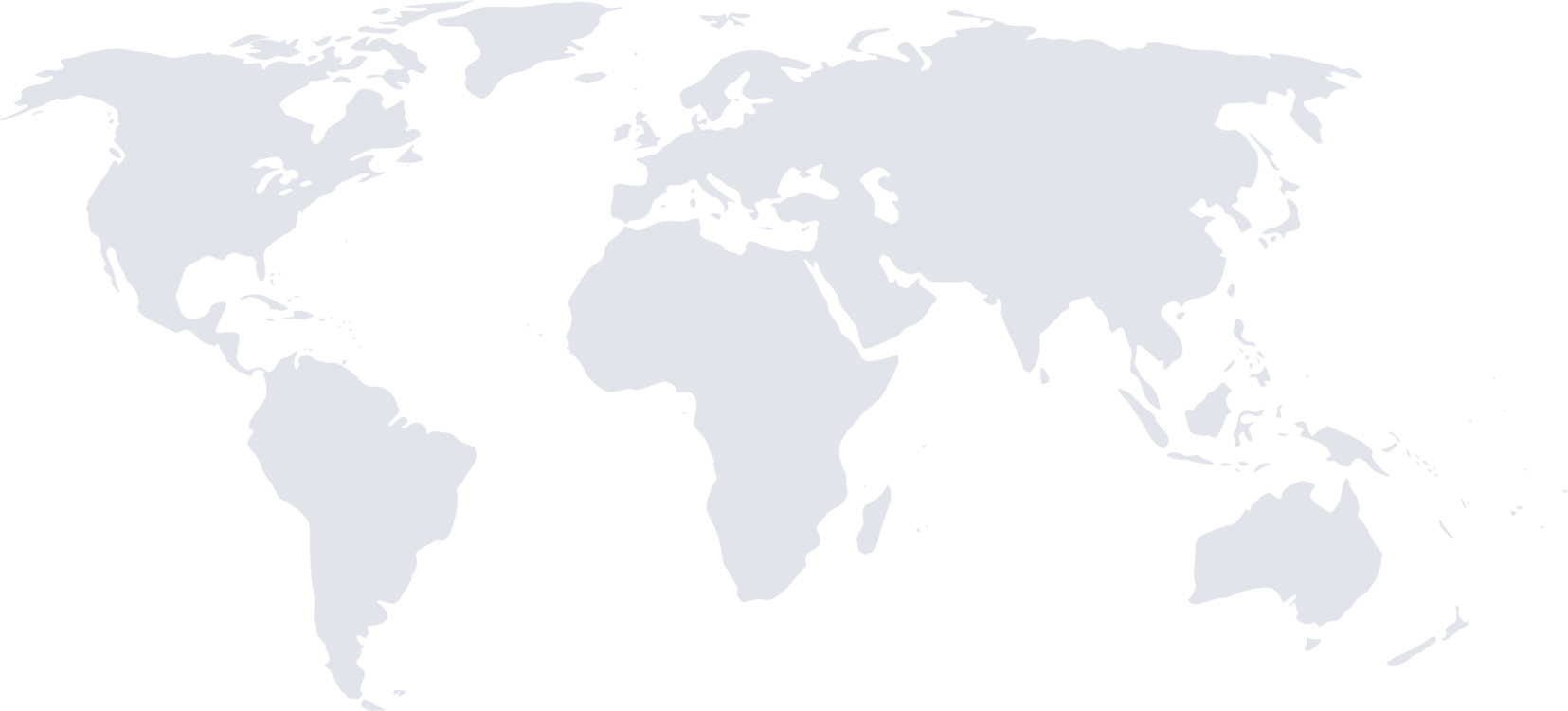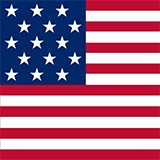 Headquarters
Santa Clara, California USA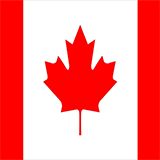 Canada
64 Morningside Ave., Toronto, ON, M6S 1C7
India
DLF Cyber Greens, 15th Floor, Tower D, DLF Cyber City, DLF Phase 2, Sector 24, Gurugram, Haryana 122022
UK
Isher House, Peel Cross Road, Manchester, M5 4DT UK
Spain
Calle de López de Hoyos, 35 - 1, 28002 Madrid Spain
Netherlands
Weena 290, 10th floor, 3012 NJ Rotterdam, Netherlands
FREQUENTLY ASKED QUESTIONS
How do I get onboarded?
Refer to contact us portion of the website or request free demo for the team to get in touch on how to proceed to get signed up and started. Once price is agreed, you will receive an onboarding form with necessary checklist to complete and terms to sign via DocuSign alongside an onboarding call with our Customer Success Team to ensure a smooth onboarding takes place. Once all is completed you can consider yourself onboarded and ready to file your first customer shipment using your unique KX email ID or other sending details if using EDI or API.
How does KlearNow.AI positively impact my business?
Historically we see that a customs entry job took 2 hours now a customs broker can clear it in less than 12 mins. Using our platform, we provide speed and accuracy to your business using AI driven technology and bring business to you.
Whose filer code is used for the entry?
Your filer code and permit are used to file the entry via KlearNow's web-based platform.
Does KlearNow.AI utilize a third-party software to communicate with customs?
No, KlearNow.AI has worked with CBP to become a certified ABI software vendor.
What is required to become a customs broker on your platform?
Licensed US customs broker with active national permit.
Complete KlearNow's Customs Broker Questionnaire to confirm mutual fit
There is a vetting process to be approved.
Execute broker agreement and onboarding documents
What is the cost of the platform?
KlearNow does not charge to use the platform.
Am I required to pay duties and taxes on behalf of importers?
It's your choice; this is optional, and broker can choose to opt in or opt out. Number and size of customers may vary depending on your selection also will depend on if you choose our Customs 360 or CaaS model as well as which geography serviced.
Can I bring my current customer onto the platform?
It's not a requirement but brokers recognize advantages both large and small to converting existing business.
If I were to bring my customers onboard what's the process?
Customers will need to complete a straightforward onboarding process that can be completed same day.
How do I get paid, how much and when?
You get paid weekly based on jobs completed the prior week via ACH into your designated account.
The amount per job is a flat fee agreed upon at the time of agreement.
How do I get assigned a job?
KlearNow will coordinate with you to execute POA's and connect you with customers.
Shipments will be assigned to you and ready for processing when you login to the platform.
How does my customer send documents & how does the shipment get started?
Simply have them email the documents to the platform, our AI ingests the documents for you, and you can take it from there.
The customer entry generating email should include the shipping and commercial documents including the commercial invoice, packing list, bill of lading or airway bill or CMR.
Can your system receive data in any format?
Yes, any document that you can send via an email, technology interfaces (EDI or API connectivity available on request) and uploading documents directly to the KlearNow.AI platform.
What are your reporting capabilities?
Our platform provides all the necessary data you require and APIs to integrate data with your legacy systems
Standard best practice reports available a premium visibility and reporting available for a premium charge
How are you getting the ocean/ airplane tracking data?
Airplanes and vessels are required to always display their locations, we leverage and aggregate commercially available GPS data, we also purchase via partners extra level visibility data and are currently powered by project44.
Can you export data and or reports?
You can, however we encourage you to use the platform and be paperless.
Can you offer clearances in other countries if I only have an entity in US?
We can but you would have to have an entity formed in the countries where you would like to use our CaaS solution for it to work or use our hybrid model where you clear via CaaS in one Geography but use our Customs 360 product in a separate location. Should you have an entity in Spain, Netherlands, United Kingdom and Canada we can service you on both ends no problem.
What's the price range?
Subscription based model price includes: ISF/Entry Summary/ Document Management and basic visibility of all your shipments on the platform as applicable.
We provide premium visibility and reporting capabilities for extra fee.
We don't charge extra HTS line-item fees or any additional PGA fees.
Volume based discounting available.
On average we see a 30% to 50% in cost savings for our customers.
Our platforms detailed visibility enables you to eliminate demurrage and per diem fees.
Pricing will also vary depending on product and location serviced, as well as volumes so please contact us for more details.
What checks and balances do you have in place to ensure the information uploaded from the documents via AI is accurate?
Our broker partners are required to verify the digital data converted by our AI providing an additional layer of verification.
Do you offer final mile visibility?
Yes, through our Drayage marketplace we offer a service that once accepted features a live Trucker app that can be used by any drayage company to provide final mile tracking and visibility.
What is the best way to reach Customer Support?
Please send your email directly to our support team at support@klearnow.com. Upon receipt of your email, you will receive a ticket number for tracking purposes. Our team will respond directly to your inquiry with urgency.
How do I access my shipments and/or review documents within your platform?
Start by visiting our website: www.klearnow.com, proceed to click on the Client Log In >broker option from the top right corner
Note: It is highly recommended to use Google Chrome web browser for optimal experience.
On the following screen, enter your email and password. Click 'Log In' to sign in.
If you are having trouble logging in, please click on the 'Forgot Password?' link. You will receive an email with the link to reset your password.
Tip: Please remember to check your email spam folder.
Note: KlearNow.AI administrator will create your login credentials.
Once you have successfully logged in, you will be able to view your Broker Dashboard
The Dashboard contains shipments queued by mode, urgency to be filed with documents attached for review. You can search and filter options for Mode of Transport (MOT), Import and Export, the shipment.
At the same time, you can extend the visibility to your customers and all the relevant documents, either sent by the forwarders/suppliers/manufacturers or generated by KlearNow.AI will be attached on the cards panel on the left, with the map view of each shipment on the right. This customer visibility can also be white labeled.
Customs 360 vs CaaS what is the difference?
CaaS is the progression of KlearNow.AI Customs 360 full-service model to push deeper into full software suite (Software as a Service) supporting; Customer/Party Onboarding, Document Management & Digitalization (AI/ML), Customs Transaction filing, Track & Trace, Data Analytics, Financial Management, and Drayage. The focus of CaaS allows a customs broker or a self-importer to bring on 'their' customers and associated business lines onto the KlearNow.AI software framework. With CaaS you do the work and with Customs 360 KlearNow.AI does everything for you.
Do you offer training and/or training guide for using your platform?
Yes, we offer onboarding methods either through our portal, videos and with our Customer Success Team that will also share a starter guide with tips on best usage of the platform.
How long are documents stored on your platform?
This depends on the requirements of the country of import or export, and we follow compliance needs unless something else is pre-discussed. Varies between 5-7 years depending on GEO requirements
How are you different than any other software out there?
KlearNow is a data-driven artificial intelligence, machine learning, data reuse, and intelligent process management company replacing the data entry, linear customs brokerage, drayage, and visibility model. We allow your business to stay up to date with latest technology, staying competitive and allowing you to scale without having to employ more people avoiding manual data entry and eliminating customer service level enquires replacing this with platform real-time visibility. We are a smart LaaS platform that can service all stakeholders by using data as our base to better service customers compliantly and effectively.

CLIENT TESTIMONIALS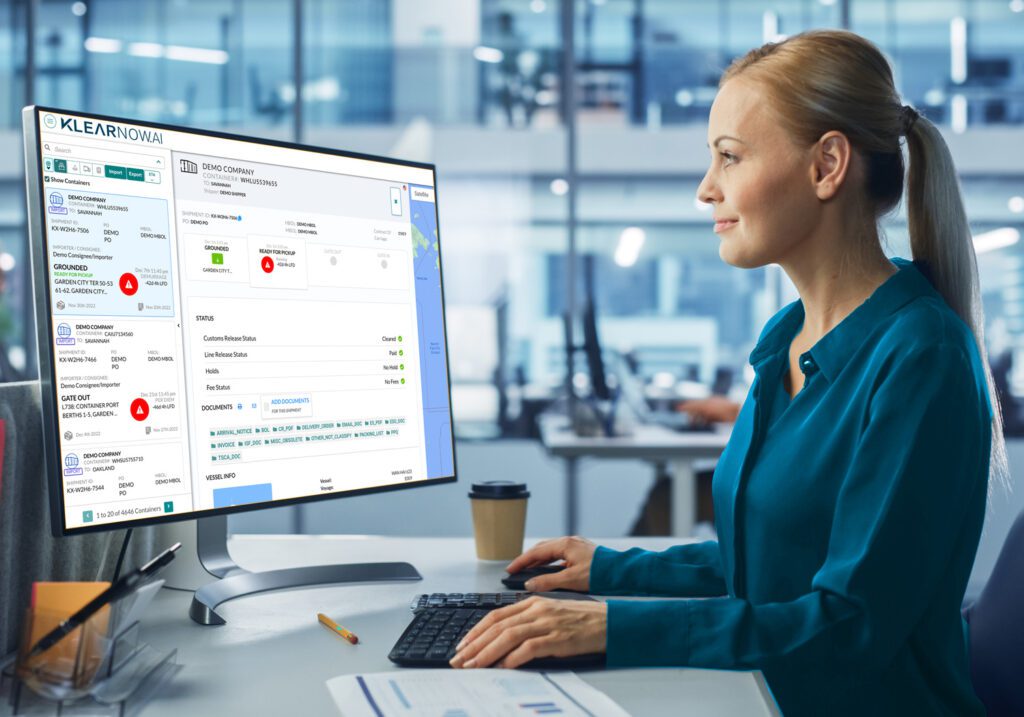 KlearNow provides us with great clearance and visibility for both our own imports and those of our customers. They are critical to the success of our team.

Director, Global Forwarding
I would recommend KlearNow.AI as it's fast, easy-to-use and the support is second-to-none. The online portal/cloud is great and an easy place to store everything and for our company to stay compliant. I'm a big fan. I just wish haulers would help me more!

Export Area Manager and Supplier Logistics, Automotive Company
From an initial contact and presentation of their systems and understanding their proven record in the US/Canada. I was clear that KlearNow.AI could step up to the challenge of BREXIT. KlearNow.AI and the systems they have developed are proving invaluable to our company.

The speed in which accurate declarations are submitted and approved in most instances are down to minutes. This is a process that if brought in-house would have significantly impacted on our staffing levels and would have inevitably created delays and inaccuracies.

The communication and response time is exceptional and in truth I admire how they make this possible in a startup position in the UK, however I suspect that the caliber of people, having recruited some of the best customs specialist across the UK, has played a big part in this.
It would be fair to say that without the support of KlearNow.AI and their platform I have no idea how I would managed to keep my imports rolling on time. The platform is user friendly, and I especially like to be able to download the C88 documents as I like to give my hauler a hard copy.

Managing Director, Trade Services