Team Spotlights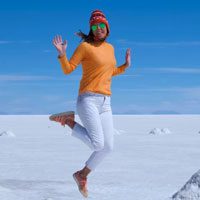 "I love the diversity of my role. I truly get to improve my skills and push my own boundaries every day, and I couldn´t ask for a more exciting role at this stage of my life doubled with the recent role of becoming a mom to Max."
Michelle
Sr. Director International Expansion
(Spain – Remotely)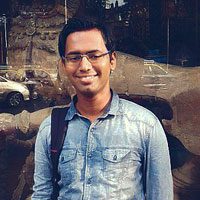 "I love getting to do a lot of new, blue-ocean projects, instead of your regular maintenance work."
Sagar
Senior Backend Engineer
(India – Gurgaon Office)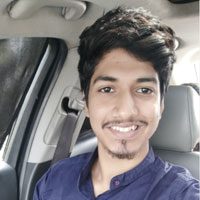 "I love being able to work on projects that excite me and that I am passionate about. Since I have a passion for coding this works out very well!"
Akhil
Software Development Backend Engineers (India – Gurgaon Office)
"I love the people I get to work with every day and learning new things that I didn´t know before joining the team!"
Arun
Operations Team lead
(India – Gurgaon Office)
"My favorite memory from work has been working each day with our ops team, I love it.They are generous, hardworking, and the key to our success."
Jason
Senior Product Manager
(US – Remotely)
"My favorite project so far has been working on data ingestion, a big project I started working on a couple of months ago. This has given me a chance to learn about the problems, and the solutions AI can provide. It's a multifold problem across countries, modes and languages and I can see it becoming the biggest and most ambitious project of my career."
Garima
Sr. Machine Learning Engineer
(USA – Santa Clara Office)
"The very next day after I joined, we got license to fill ES, which I had no clue about at that point of time, but the sheer happiness on everyone's face showed the passion that was driving them and I love a passionate team, this is definitely my favorite memory from work so far."
Sangeeta
Sr. backend developer at KlearNow
(India- Gurgaon Office)
I have become more responsible now, earlier I used to jump on things without giving it a second thought. I believed in individualism rather than being a team player, my time here at KlearNow.AI made me understand the difference between "I" and "We".
Arun
Supervisor in Operations department at KlearNow
(India-Gurgaon Office)
"There is no typical day – each day seems to bring a different challenge!"
Martin
Lead QA Engineer at KlearNow
(USA- Santa Clara Office)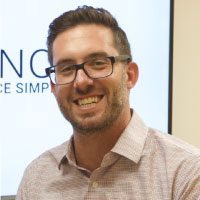 "What motivates me on a daily basis to wake up and go to work, is the thrill of solving complex challenges, learning new things about customs and international trade every day. And of course working with a great team!"
Chris
Knowledge Manager at KlearNow
(Canada)
"What I mostly like about my job is being able to have more ownership and active participation in different aspects of the company and my favorite project so far has been developing a python-based testing framework."
Navdeep
Backend Developer and Team Lead at KlearNow
(India- Gurgaon Office)
"The favorite part of my job is without a doubt: the people. I am blessed to work with incredibly motivated, trustworthy, and tirelessly dedicated professionals. The company founders, my direct reports, our customs broker partners, all keep me motivated and have become part of my family."
Angela
Sr. Director of Compliance & Operations Team Leader
(USA-Santa Clara Office)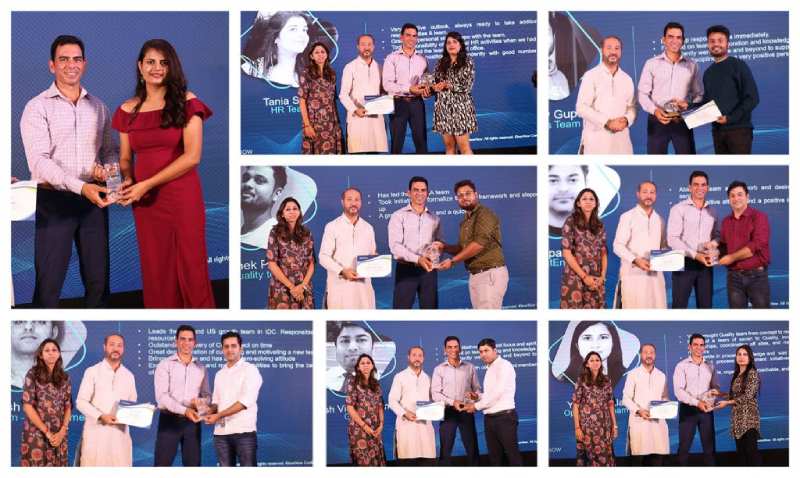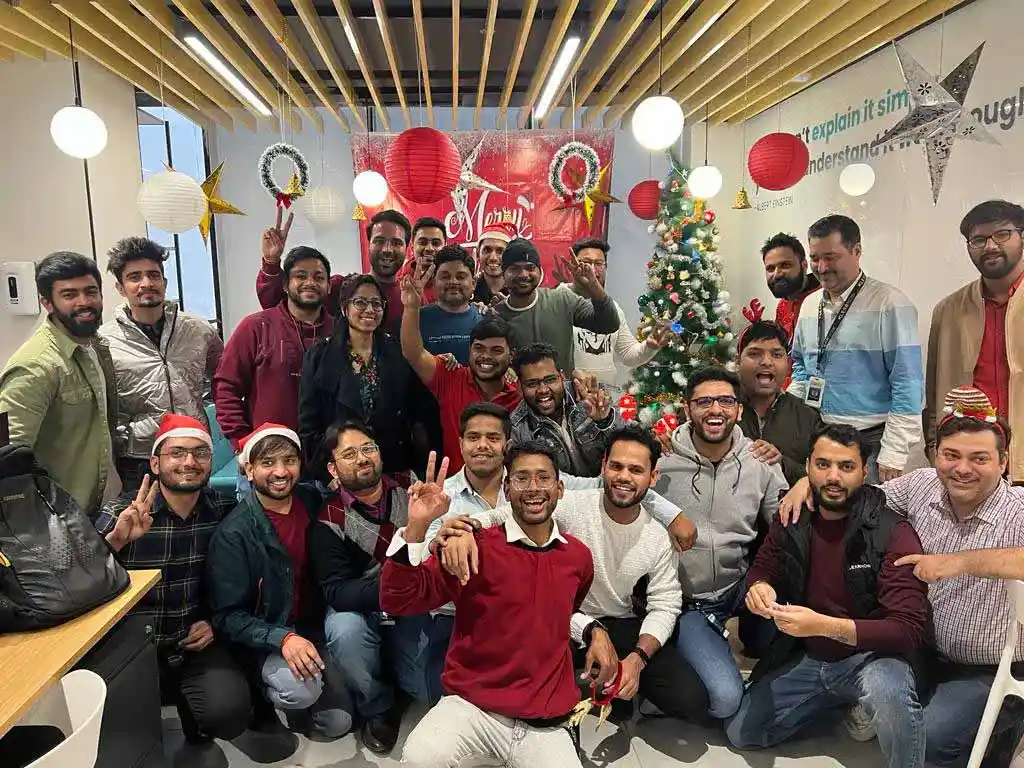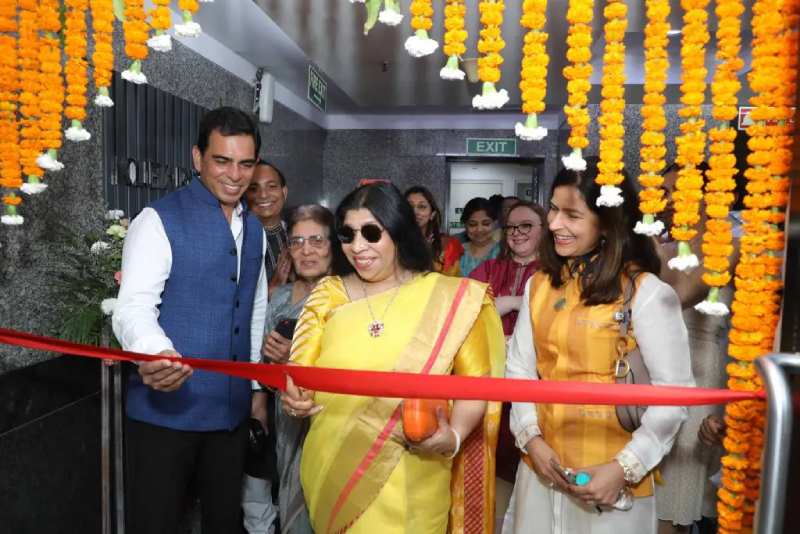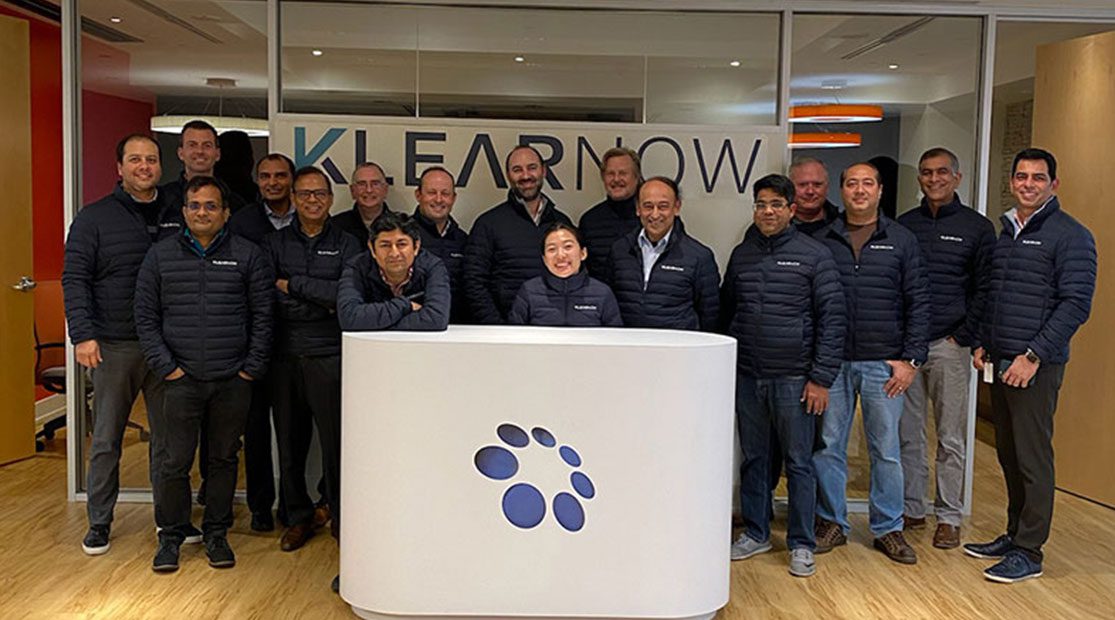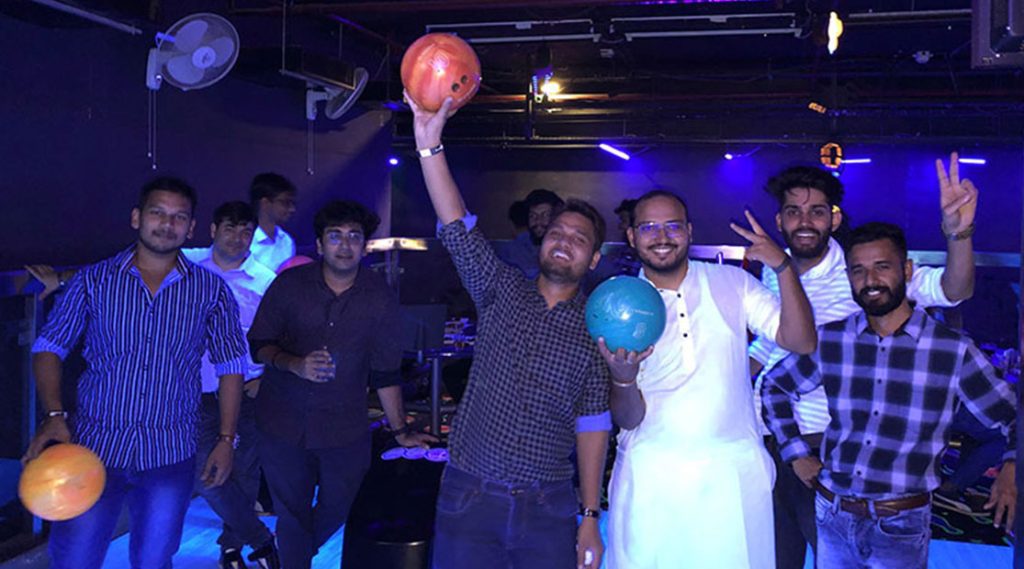 KlearNow was launched and founded in 2018, in the heart of innovation – and we call Santa Clara, California our home.
Be a part of a rapidly growing, series B funded tech scale up company where you will have the opportunity to extend our leadership position and fast-track innovation behind AI-ML powered intelligent supply chain solutions.
KlearNow has a flexibility of a small startup with the security of a well-funded organization with strong backers and advisors.
KlearNow is transforming B2B supply chains with its smart Logistics as a Service (LaaS) platform that connects data, people, processes, and organizations. Its AI-powered platform digitizes paper-based transactions—streamlining customs clearance and drayage services. KlearNow.AI empowers importers, exporters, freight forwarders, and supply chain partners by providing new levels of visibility and productivity to reduce costs and create enhanced customer experiences.
Over and above the core customs clearance solution, KlearNow.AI is also providing consolidated freight visibility, data and document management and intra-port activity for efficient Drayage. We are headquartered in the heart of Silicon Valley, Santa Clara, California with locations in India, Canada, UK, Spain and Netherlands with plans to grow more in Europe next year.
This is a once in a lifetime opportunity to join a company that is revolutionising a sector and changing how the world trades.
Our Culture
We are customer-centric. Without them, there is no KlearNow.
Our Team strives for excellence reflected in the quality and innovation of our product.We are committed to diversity, equality, and inclusion believing it makes us stronger, smarter, and better.
KlearNow was born out of thinking about things differently. From not accepting the status quo, to believing there had to be a better way to service brokers, importers and carriers. From believing that technological advances could and should be applied to a category long dormant of innovation .
From a conviction that the difference was going to be the people behind the company, who would represent a diverse and rich experience in solving the problems the industry faced through technology with the passion to make a change.
Regularly.
Company leaders hold roundtable events with staff groups to share suggestions, strategies, and feedback.
Weekly.
Company news, announcements, and photos are posted on our intranet.
Monthly.
We have a global all hands call "Happy Hour" were our CEO and Leaders present key updates.
Quarterly.
The CEO and other top managers host a live webinar to share our financial picture and initiatives.
Why Work at KlearNow
KlearNow is an equal opportunity employer committed to diversity and inclusion.
We invest in our people.
Continuous learning provided through our LMS and upward mobility are open to everyone. We invest in the latest technologies such as Slack, Gong, HubSpot, LinkedIn Sales Navigator, Bamboo HR, Lever etc… and teach our people how to use them, so we can provide our customers with the competitive edge they require.
---
Our work is critical.
The job, for all of us at KlearNow, is to help our customers move goods smoothly and rapidly across the world through borders. We are experts in trade compliance, customs, and the logistics of shipping by air, ocean, rail, truck or intermodal. We simplify the complexities of international trade so our customers don't have to worry about it.
---
We are growing.
Since our founders Sam, Rick and Ulf at KlearNow.AI launched the company in 2018, we have been on a steady growth curve growing 3x yearly. We've grown organically by providing unrivalled service and disruptive technology traders didn't know they need giving them the tools to succeed and giving them back time. Today, we are the trusted advisor to hundreds of fortune 500 companies engaged in international trade and backed by top VC firms such as Kayne Capital, Autotech Ventures, GPV, Montevista Capital and Argean Capital. And our growth continues.
---
We love what we do.
We work out puzzles in real-time literally. Every customers comes with it's own set of challenges, but that is part of the thrill and fun. Getting the details right in record time is a big part of the job. It's the real-world consequences of those details that's the exciting part. When we succeed at simplifying complexities, eliminating roadblocks, and reducing risk for our customers, we win and they win. Successful and perfected deliveries is our main goal.
Scholarship & Programs
Huntley KlearNow.AI Memorial Scholarship
The Huntley KlearNow.AI Memorial Scholarship is our annual program, that was established in 2003. As of 2021, 149 students, children or grandchildren of employees have received financial aid from KlearNow, in the form of a bursary, toward their post-secondary education. We have dispersed a total value of $293,200 (and counting) in bursaries.
Computer Purchase
Program
Our Computer Purchase Program is a biannual program established in 1995. As of 2021, KlearNow.AI employees have utilized the program 954+ times to obtain high-tech tools for home or school. A total of $1,292,967 in equipment has been purchased for employees using interest free financing provided by KlearNow.
Open Positions
Please send a cover letter and resume to jobs@klearnow.com or apply at the links below.
Internship
We offer exciting paid internships to students in the summer either remote or in our offices and some during the rest of the year. Interested in joining our team? Don't be shy.
Computer Purchase Program
Our Computer Purchase Program is a biannual program established in 1995. As of 2021, KlearNow.AI employees have utilized the program 954+ times to obtain high-tech tools for home or school. A total of $1,292,967 in equipment has been purchased for employees using interest free financing provided by KlearNow.